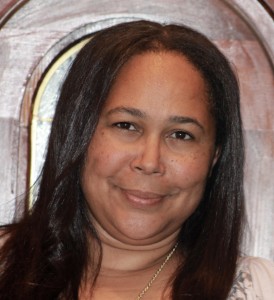 SUMMARY  Demonstrated achiever with exceptional in-depth knowledge of accounting practices.  Skilled at learning new concepts quickly, working extremely well under extreme pressure with tight deadlines, and communicating ideas clearly and effectively.  Enthusiastic with over 21 years of experience in accounting, across several industries. Ability to read, analyze, prepare and interpret financial statements and implement procedures. Oversee the operations of the accounting department, including the design of an organizational structure adequate for achieving the department's goals and objectives.
EDUCATION  Master of Science – Accountancy California State University, Los Angeles 2004  Bachelor of Science – Economics University of California, Los Angeles (UCLA) 1993
CAREER HISTORY & ACCOMPLISHMENTS
TLJ Accounting Services – Owner
Consulting for small and mid sized companies
June 2015- Current
Card Scanning Solutions, Inc
Controller – November 2013 to April 2015
Accountable for all accounting functions including but not limited to accounts receivable, accounts payable, payroll, and purchasing.  Responsible for developing, evaluating and implementing accounting systems, policies, and procedures.  Prepare and present financial statements and related reports including but not limited to balance sheets, income statements, cash-flow reports, budgets, and variance analysis as well as manage monthly accounting close cycle.  Coordinate annual audit and preparation of annual tax documentation.  Ensure compliance with statutory payroll, property tax and sales tax reporting.  Monitor receivables to ensure credit risk is mitigated.
Director, Controller, Rent.com (formerly an eBay company)  2004-June 2013   Over the course of the past eight years, promoted from Accounting Manager to Senior Accounting Manager to Controller demonstrating increased responsibility with each role.  Month-end close-reconciliation of all balance sheet accounts including prepaid account, accruals, bank reconciliations, accrual to cash reconciliation.  Produce monthly reporting package- company financials with flux comments, 10Q, 10k, state tax preparation work.  Management reporting – collection analysis and reporting, property acquisition reporting, lease stat reporting, various property reports, variance forecasting reports, report writing through Oracle & ADI. Special Projects assigned by CFO.  Quarterly SOX testing.  Manage the accuracy and productivity of day-to-day activities of accounts payable and recording expenses, fixed assets records, accounts receivable and recognition of revenue, cost accounting.  Manage the executive office staff – manage duties of the Office Manager who supports over 100 staff members. Safeguard assets and assure accurate and timely recording of all transactions by implementing disciplines of internal audits, controls and checks across departments. Monitor revenue recognition practices to ensure 100% compliance with accounting principles. Interface with outside audit firms post company sale and participated in due diligence for company sale. Instrumental in various system migration and system integration
Senior Accountant, E Capital Financial   2003-2004  Prepare monthly financial statements from beginning to end. Monthly close process addressed fixed assets, accruals, prepaid account, accounts receivable, sales, and cost of sales. Month-end bank reconciliations for ten-accounts. Prepare sales tax returns for 15 states. Process accounts payable. Analysis of monthly general ledger transactions. Process payroll.
Senior Accountant, American Golf Corporation 1997-2003  Prepare bank reconciliations for twenty-seven accounts. Prepare sales tax returns for six states. Prepare workers compensation returns. Prepare business tax returns. Monthly audit of 8 general ledgers. Supervise business license & permit applications processed.
COMPUTER EXPERIENCE  SAP,  Oracle, MAS 90, Peachtree,  QuickBooks,  Blackline,  Epro,  Microstrategy , Lotus, Kana, MS Word, MS Access, MS Outlook, MS Publisher, MS Powerpoint, Epicor FRX,  Epicor Docklink,  Epicor Explorer,  Concur.